Salon Services in Thunder Bay
---
I try to create a warm and friendly atmosphere that will change your philosophy for salon services. To make you never return to regular crowded salons if you prefer true comfort and authentic personal service.
manicure
A manicure is a beauty treatment that involves the use of specialized tools, creams, waxes, and massage techniques to keep your nails and hands healthy and looking good.
pedicure
Pedicure is a foot treatment that removes dead skin, softens hard skin, shapes, and treats toenails. It's a pleasant procedure and good for the health of your feet.
waxing
Waxing or Depilation is the process of removing hair from the root by applying a sticky substance, such as wax, to body hair and then removing it.
You are welcomed in my nail salon!
---
I try to create a warm and friendly atmosphere that will change your philosophy for salon services. To make you never return to regular crowded salons if you prefer true comfort and authentic personal service.
I came to Canada from Ukraine, where beauty salons are in almost every building. But it is still hard to find a beauty technician you want to stay with for years, whose work will satisfy you every visit.
I really hope you will find "your" Nail Technician because of mine exceptionally high standards for my works. Every manicure and pedicure have to be Instagram-worthy, or magazine-level.
After 12 years in the beauty industry and 8 years as a Nail Technician, I realized that the pleasure from the perfect manicure, pedicure or clean depilation is only half of the work. The other part is an atmosphere of relaxation, which is difficult to achieve in regular crowded salons. The time for beauty procedures should go fast, easy and unnoticed.
I invite you to experience my perfect Ukrainian-style manicure and pedicure. It is a separate space with a comfortable pedicure chair, delicious coffee and tea and homemade pastries. Clean workplace, sterile tools, modern performance techniques, quality materials, and designs for every taste. Once you try a hardware pedicure, you'll never want a file one again. I apply shellac to your nails, ensuring it is deep under the cuticle, for a long-lasting and fresh look. I invite you to book an appointment and experience it for yourself.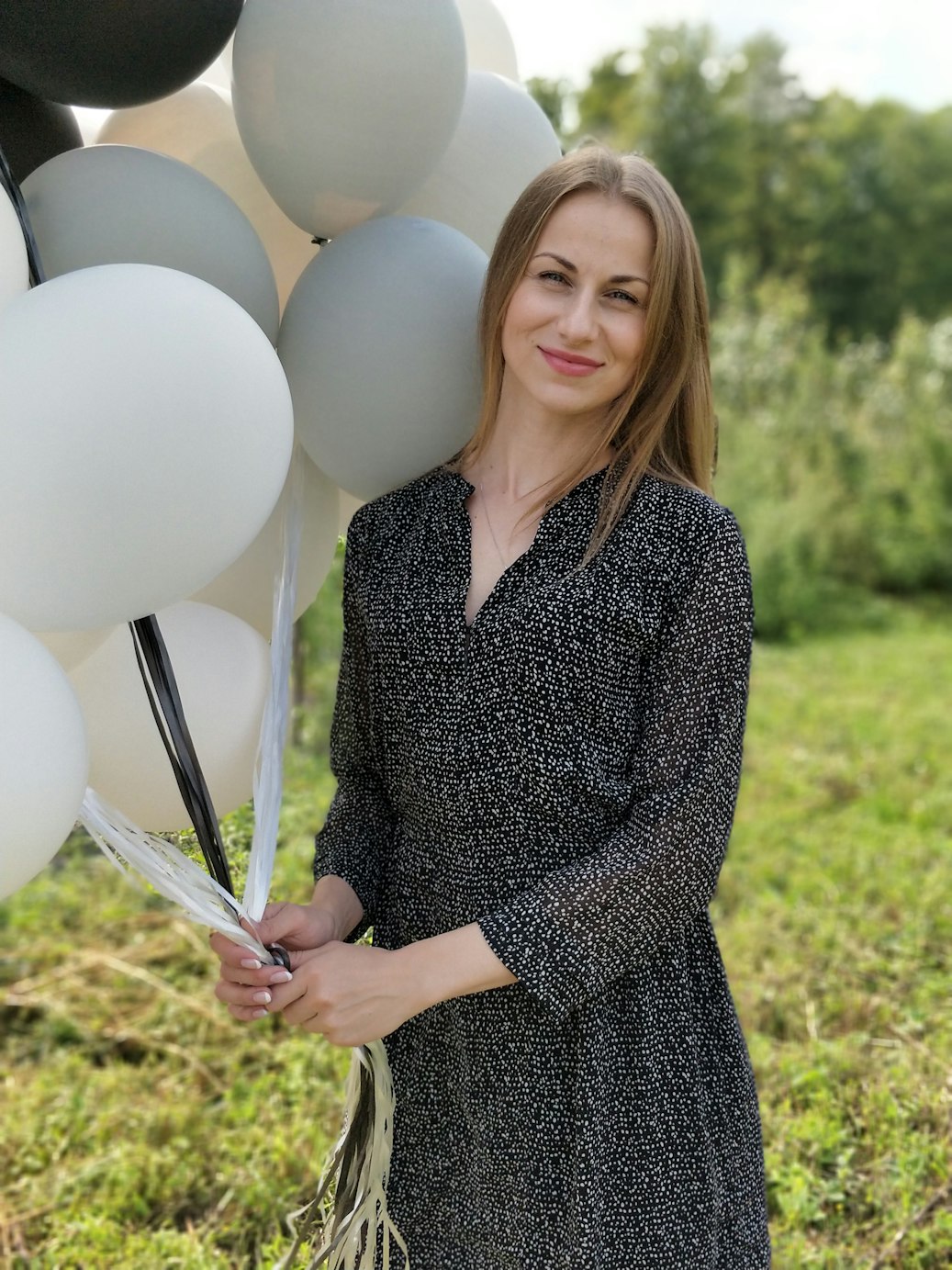 Exclusive salon service in Thunder Bay
1. Personalized Sets of Tools
I use disposable files and gloves for each client and an individual set of tools that is perfectly sharpened to cut accurately with no skin injuries.
2. Sterilization
All tools go through several stages of surgical-grade sterilization. I use the method of chemical sterilization to process the cutting tool. Correctly selected concentration and exposure guarantee safe procedures.
This approach guarantees absolute safety for your nails.
3. Clean environment
I use a dust collector during manicures and pedicures to ensure a clean environment for my clients. After each visit, I treat surfaces with antiseptics. Since I receive clients at home, the workplace is treated like any other corner of the house. Clean and safe.
4. Entertainment
How to spend time during the procedures in a relaxing environment? You can watch movies, listen to music or be online during sessions - WiFi is available.
5. Drinks and Sweets
Drinks and treats will help you spend your time sweeter in a comfortable chair, with no crowded salon madness around. A real individual service and truly your personal time. Try it and feel the difference!
My Works
---
Be sure, that the result will be excellent for any occasion. If you need a strict manicure on short nails or an elegant french manicure with a perfect highlight, or if you want to accentuate your romantic mood with a unique design on bright catchy long nails.
Manicure is a whole universe of self-expression and meanings that you can radiate and convey to others. This is a language that our subconsciousness understand with no words. A great manicure will help you feel more confident, complete your style and empower the aura you radiate.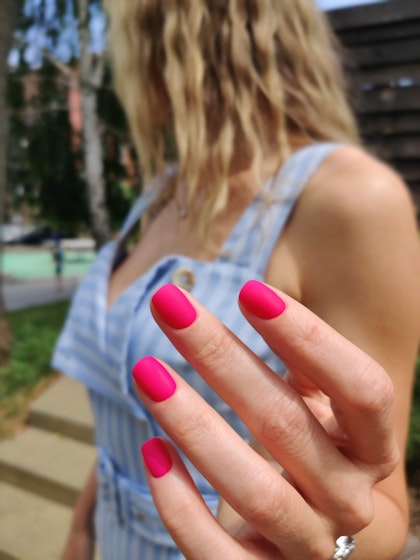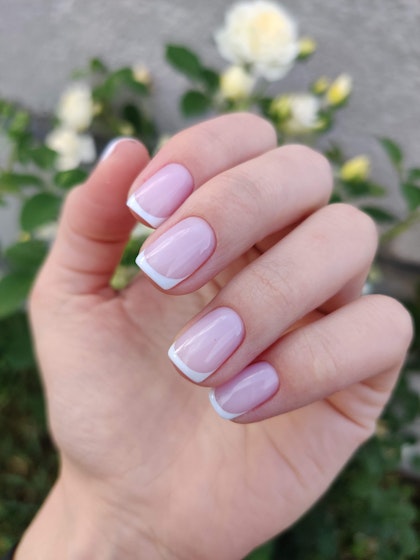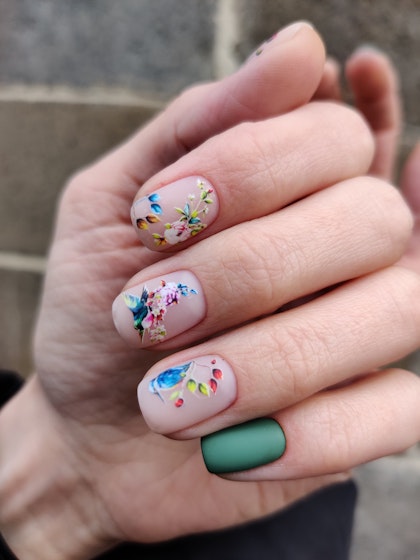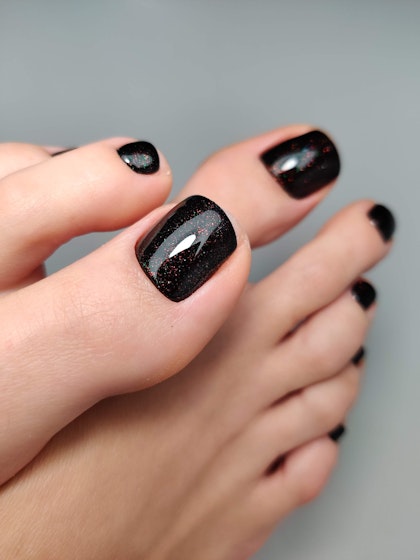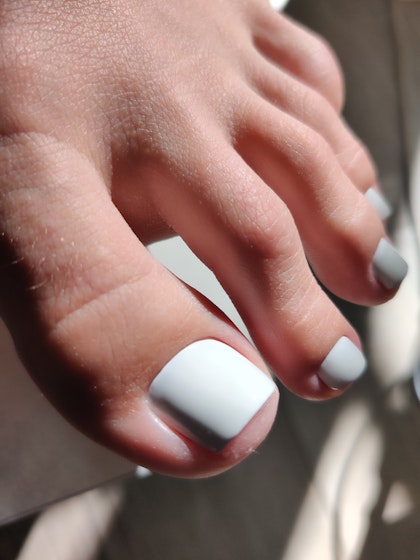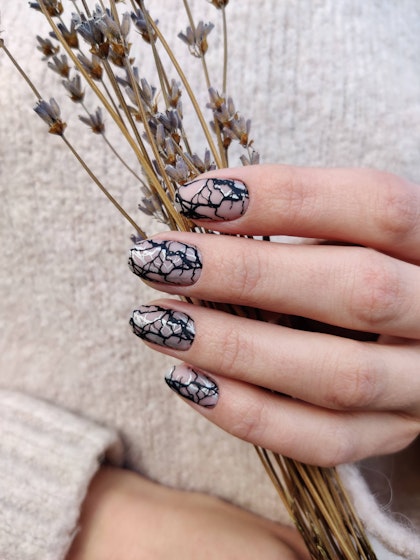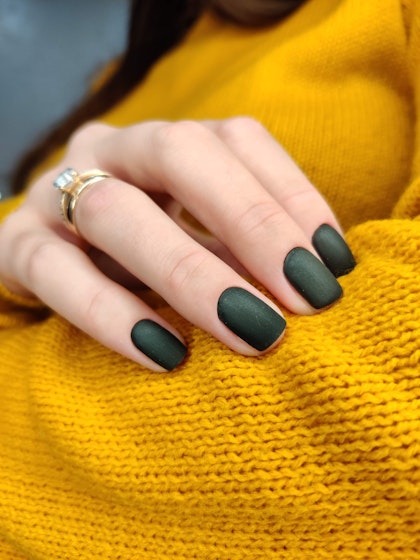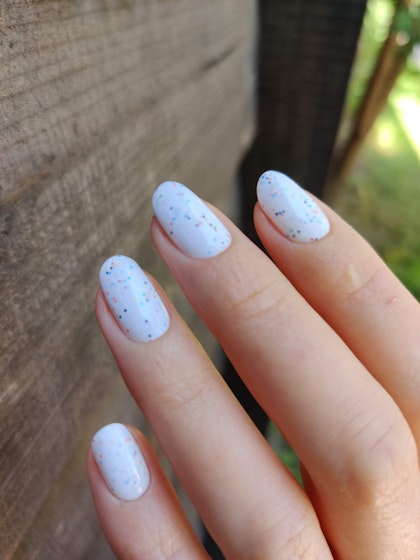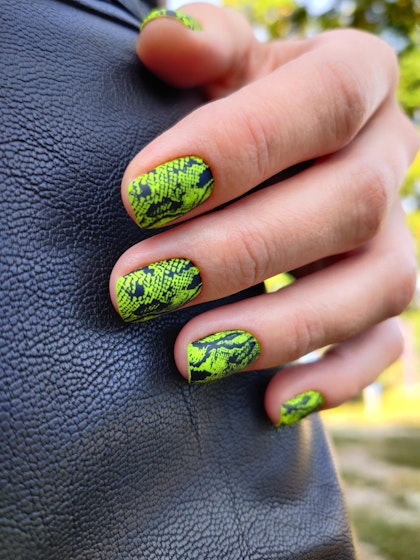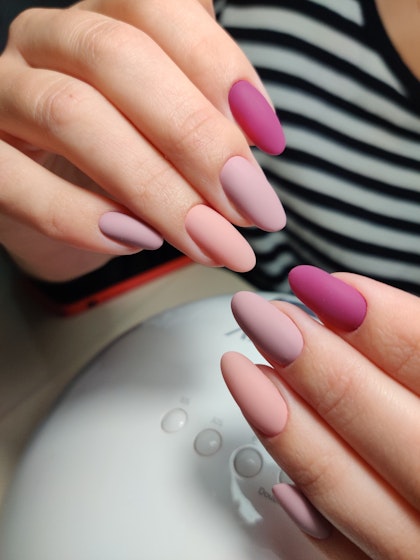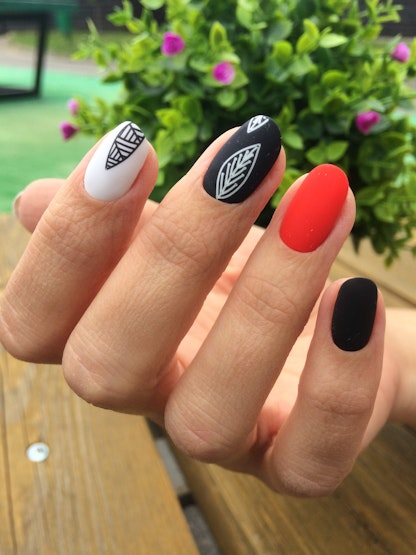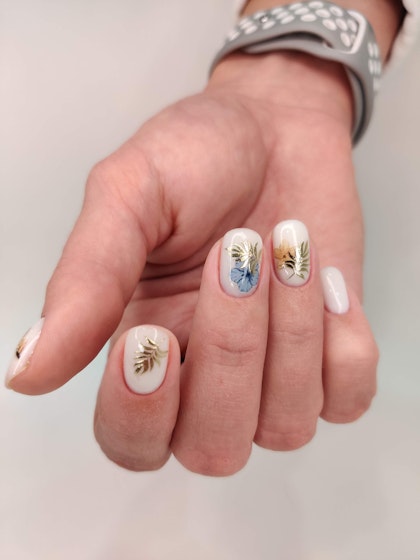 Frequently Answered Questions
---
Where is Nail Salon located?
---
My Nail Studio is located at 71 Burriss Street. You can find me on the maps.
What is the mode of operation?
---
I work from Monday to Sunday from 10AM to 18PM. Accept only by appointment.
Do you accept appointments only?
---
I accept by appointment only. To come, you need to arrange by phone or email.
Is there an online booking?
---
Yes, you can book a convenient day online by sending me a message from the site. I will definitely confirm any booking by phone or online chat.
Since I work on my own, I can not answer a message or call back right away, because I may be busy working with another visitor. In any case, I confirm the entry no later than in the evening of the same day.
Do you have parking spaces?
---
Yes, you can come to me by car, I have a parking space for my visitors.
What payments do you accept?
---
You can pay for the services in cash or by bank transfer.
How to cancel or reschedule an appointment?
---
To cancel or reschedule an appointment please email me or call me one day in advance.
Do you accept group bookings?
---
Since I work on my own, I can only accept one visitor, so there are no group bookings yet.
Do you give any guarantees?
---
Usually, my manicures are worn for 3+ weeks. If the nail is chipped in the first days, I will offer you time to restore the beauty for free.
Why choose you over other Thunder Bay nail salons?
---
If you prefer comfort and good company, you know what the quality of a manicure technician from Ukraine is like, you are looking for a expirienced nail artist for yourself forever, whom you can trust, come and try. I will be glad to meet you!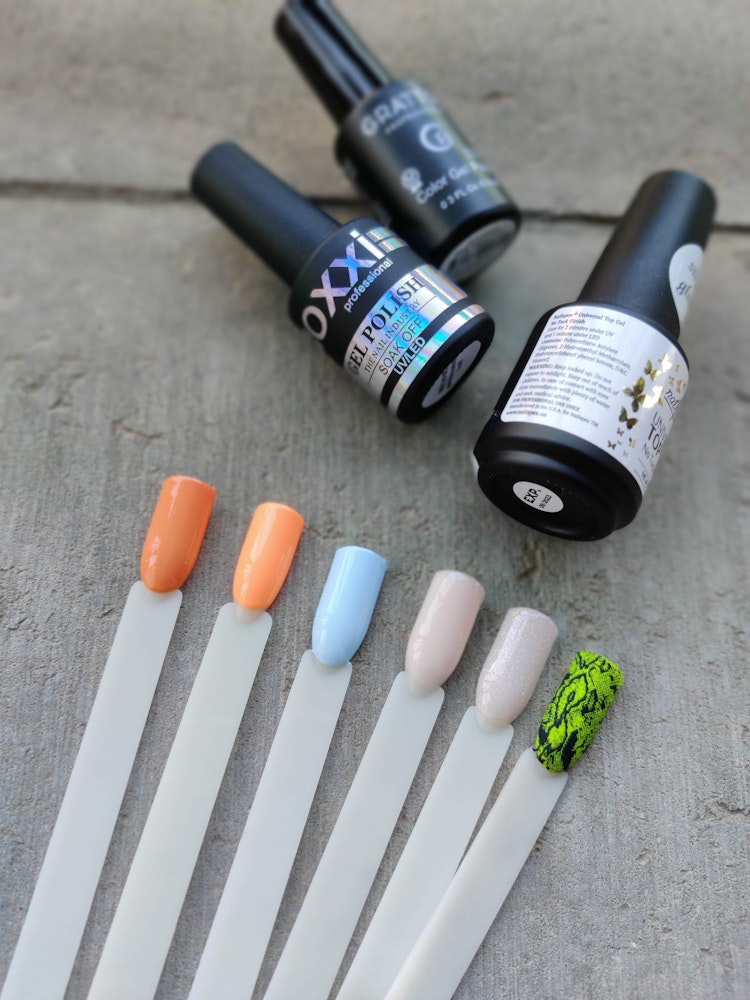 Testimonials
---
The best manicure and pedicure I've ever had! Olya is a great master who always listens what I want and make it even better. The accuracy is just exceptional, I haven't found anything similar in Thunder Bay. Manicure holds for three weeks easily and I am redoing it just because my nails are growing like crazy. I've done pedicure only once a month ago and it's still in a perfect shape! Of course all instruments are sterilized:) I highly recommend to try this place. You will be pleasantly surprised.
Olya is very talented! She is efficient and very detail oriented and makes sure that everything is perfect and you are happy with her work. She is also lovely to talk to, and I look forward to seeing her for appointments :)
Manicure was perfect! We made gel polish classic manicure and it looks just perfect! I'm not a big fan of complicated design so I found the minimalistic one (among pics on this page). Highly recommend!